President/Producer: Deborah J Ledford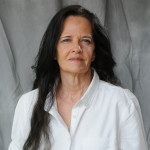 2016 and 2014 Anthony Award Nominee for Best Audiobook, DEBORAH J LEDFORD is the author of the Inola Walela/Steven Hawk Suspense Thriller Novel Series, including: CAUSING CHAOS, CRESCENDO, STACCATO, and The Hillerman Sky Award Finalist and NM-AZ Book Awards Finalist SNARE.
The audiobook versions of CAUSING CHAOS and CRESCENDO are produced by IOF Productions and narrated by TV and film actress CHRISTINA COX (Elementary, Shadowhunters, Dexter, NCIS, 24, Elysium, Chronicles of Riddick, Blood Ties, Nikki & Nora). Both audiobooks are Anthony Award Nominees for Best Audiobook.
Producer of the projects, Deborah also secured distribution through Audible, iTunes for the recordings. CRESCENDO is also available from Audiobooks.com, Downpour.com and for libraries worldwide from Blackstone Audio. She is an Arizona State University adjunct professor for The Virginia G. Piper Center for Creative Writing.
Deborah launched IOF Productions Ltd to produce her original screenplays, and later to publish and produce literary endeavors and audiobook projects.

Trade Associations: Audio Producers Association, International Thriller Writers Association, Mystery Writers of America, Sisters in Crime National, President of the Sisters in Crime AZ Desert Sleuths Chapter, 2012-2013.